I love Sauerkraut! Since forever, as long as I can remember, my Dad would make it because it's his specialty. I've never bought store made Sauerkraut, and why would I if my father is a master of Sauerkraut. And now he taught me how to make it. It's delicious, crunchy, tasty and very versatile. You can eat by itself, as a side dish with meat or eggs, or even with a sandwich or a burger. You also can add it to a salad – my favourite one is a Russian salad Vinegrette, or make a braised cabbage.
Sauerkraut is pickled cabbage prepared by kneading the slaw (shredded cabbage) with salt. The shredded cabbage covered with a layer of clean cloth (optional), then tightly tramped down and pressed. The fermentation takes 3-5 days, depending on the temperature.
It is very important to buy the right cabbage – white ones are the best. Try to avoid buying the greenish one; the lighter, the better. This recipe is done with 1 cabbage, but you can safely double the recipe, and this is what we usually do. Sauerkraut is a fermented food and lasts up to two months in the refrigerator as long as it is in a tightly sealed container.
Sauerkraut is not only delicious, but is also very healthy. It is low in calories, high in calcium and magnesium, and is a great source of dietary fiber, folate, iron, potassium as well as vitamins C, B, and K.
Homemade Sauerkraut is very different from store-bought, canned sauerkraut. Once you try this homemade recipe, you won't be able to go back to a store bought. It's not as complicated as the recipe makes it out to be so don't get discouraged and you will be rewarded with delicious Sauerkraut.
Ingredients
1 white cabbage
2 medium carrots
2 tsp. salt
3 bay leaves
10 black whole peppers
Directions
Remove top leaves from the cabbage. Wash the cabbage and cut it in half or 4 pieces – whatever is more comfortable for you to hold for shredding. You can chop the cabbage with a knife, shred it on a shredder or in a food processor.
Transfer the shredded cabbage into a big glass or enamelled container to leave enough space for a cabbage to expand, about 3 inches from the o will be enough. Don't use the metal container to pickle the cabbage.
Peel and clean the carrots and then grate them. Add the carrots to the container with cabbage.
Knead and rub the cabbage-carrot mixture with the salt until you have enough juice (released by the cabbage) to cover it.
Add the bay leaves and black whole peppers.
Tightly tramp down the cabbage-carrot mixture and top it with a plate and something heavy on top. You can use a jar full of water, or a couple of pounds weight as a press. It is very important to tramp down the cabbage well without leaving air pockets.
It is important to pock the cabbage once or twice a day to let gases to escape during the fermentation process. You can side stick a wooden rolling pin into container to help release the gases or pock it with a long knife, reaching the bottom of the container. If you don't do it the cabbage will be bitter.
After one or two days you will notice a foam created by fermentation. Skim any foam, rinse the plate and replace.
After about 3 days the cabbage is ready. You can determine the readiness by tasting the cabbage. If you don't think it ready yet, leave it for another day and try again.
If you still taste the bitterness, pock the cabbage some more, making wholes and let it breathe.
Transfer the cabbage into a clean jar or container, pour the brine in, close the lid and store in the refrigerator.
Drain the cabbage before serving and dress it with a bit of sunflower or olive oil.
You can also add a bit of chopped onion right before serving (optional).
Enjoy!
Ingredients:
1 white cabbage
2 medium carrots
2 tsp. salt
3 bay leaves
10 black whole peppers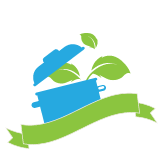 The Cooking Tale
Homemade Sauerkraut
I love Sauerkraut! It's delicious, crunchy, tasty and very versatile. You can eat by itself, or as a side dish with meat or eggs, and even add it to a salad. You will be glad to know that it's also very healthy.
Ingredients:

1 white cabbage
2 medium carrots
2 tsp. salt
3 bay leaves
10 black whole peppers
Appetizers
Salads & Vegetables
Please share this delicious recipe