Each of us has a particular food that was one of our favourites since childhood. When my mom or grandma used to ask me what I would like for my birthday party or girls get-together, my list would always start with Deviled eggs. It looks pretty, it can be a finger food, or a fancy appetizer. It goes with everything and is fantastic on its own. There are so many variations of Deviled eggs, but this recipe has a special place in my heart because I loved it since forever and I got it from my Mom.
Ingredients
Makes 28 devil eggs
4 medium onions, peeled and chopped
14 hardboiled eggs, peeled
1 tbsp. mayonnaise + for decorating
Salt, pepper to taste
Directions
In a large frying pan over medium heat sauté chopped onions in oil until golden brown. If you could finely mince the onions and don't mind the onion texture, you can leave it as it is. I prefer to run the fried onions through the grinder or a food processor.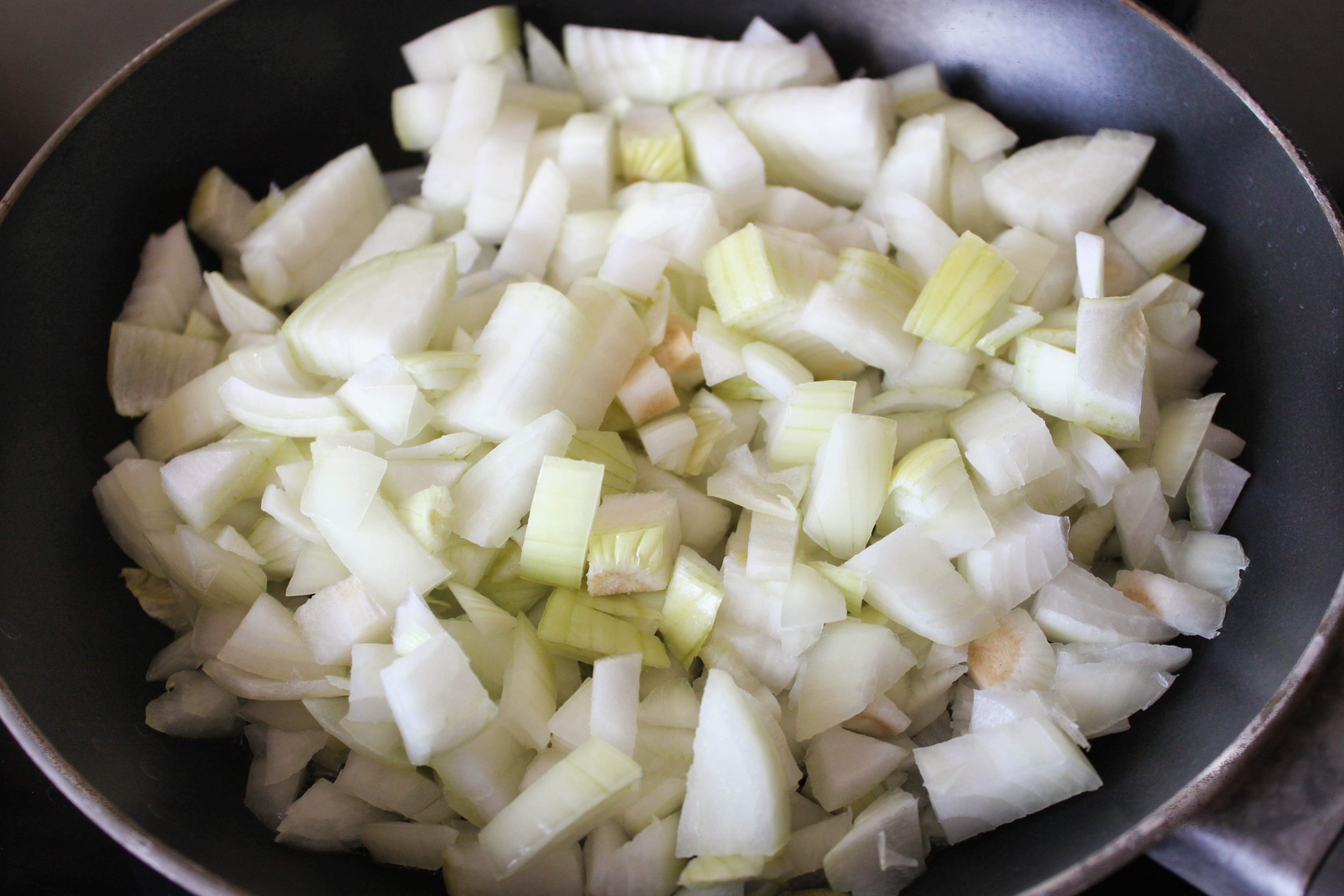 Slice the eggs in half lengthwise and carefully remove the cooked yokes.
In a bowl, mix the onions with yokes. Add pepper, salt, and a spoon of mayonnaise. Blend well.
Arrange the egg white halves on a plate and spoon the yolk mixture into egg whites. Refrigerate until serving.
Decorate eggs with a bit of mayonnaise before serving.
Ingredients:
4 medium onions, peeled and chopped
14 hardboiled eggs, peeled
1 tbsp. mayonnaise + for decorating
Salt, pepper to taste
Appetizers
Breakfast
Please share this delicious recipe