Many times, sweet and delicious doesn't mean healthy. As we get older we learn to like spinach and broccoli, and other "good for you food" that we did not necessarily liked as kids, but there are certain foods that are likable almost by anyone, despite the age and taste. Carrots and apples are among those colorful, healthy and loved by all. Hurrah - good for us! Carrots are an amazing source of vitamins A, C, B1, B2, carotene, essential oils, and folic acid. It stabilizes the digestive process and cleanses the body of toxins. Carotene found in carrots which is good for your skin, eyes, and works against stress and depression. Apples are not only delicious, but are also found in a wide variety from sour to sweet to satisfy your taste buds. They are full of vitamin A which is a powerful antioxidant, and also are a rich source of vitamins B, C, K, E, and fiber. So, the best thing's going for the carrot apple salad with raisins is that it's not only delicious and pretty, but absolutely healthy and therefore guilt free :)
Ingredients
2 large carrots, peeled
2 apples, washed and peeled
2 tbsp. raisins
2 tsp. lemon juice
4 tbsp. Orange juice
4-5 tbsp. honey
1 orange (optional)
Directions
Shred the carrots on a medium grater and place it in a bowl.
Cut the apples into small strips and add to the carrots. Add raisins.
Make the sauce by mixing the orange and lemon juices with honey. Blend it well until dissolves and sprinkle the salad.
Mix well.
Instead of a juice-honey sauce this salad can be served with a Greek yogurt.
Enjoy!
Ingredients:
2 large carrots, peeled
2 apples, washed and peeled
2 tbsp. raisins
2 tsp. lemon juice
4 tbsp. Orange juice
4-5 tbsp. honey
1 orange (optional)
)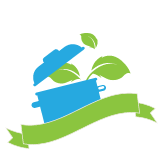 The Cooking Tale
Carrot Salad with Apples and Raisins
Many times the sweet and delicious doesn't mean good for you. As we get older we learn to like spinach or broccoli, or other good for you food that we were not necessary like as kids. But there are ce ...
Ingredients:

2 large carrots, peeled
2 apples, washed and peeled
2 tbsp. raisins
2 tsp. lemon juice
4 tbsp. Orange juice
4-5 tbsp. honey
1 orange (optional)
)
Salads & Vegetables
Breakfast
Please share this delicious recipe