October 20, 2015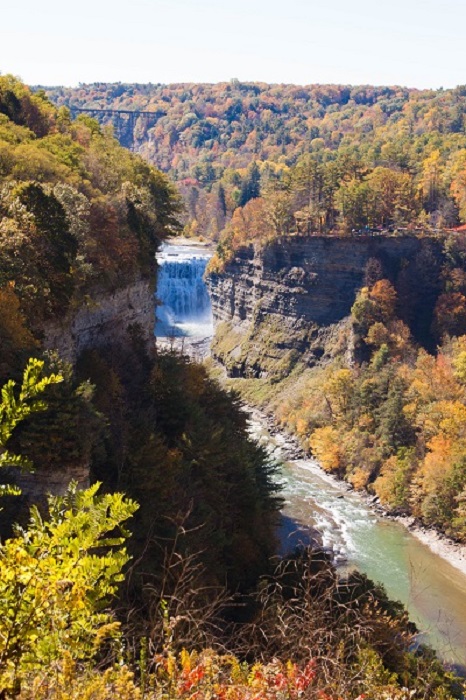 During the summer months while we were still living in Montreal, I came across absolutely beautiful picture on Pinterest. It was a photo of a Park in fall, featuring colorful trees and waterfalls. I pinned it immediately to my "travel ideas" board and went to check where this magnificent place is located. To my delight it was in NY- Letchworth State Park, only 2.5 hours' drive from Toronto. We moved to Toronto at the end of August and started eagerly to explore the surroundings. When the fall came and the leaves changed their colors to gorgeous shades of yellow, red and orange, I remembered my pinned picture. (That's why, probably, I am addicted to Pinterest :) - you have all your dreams and desires pinned and ready :) )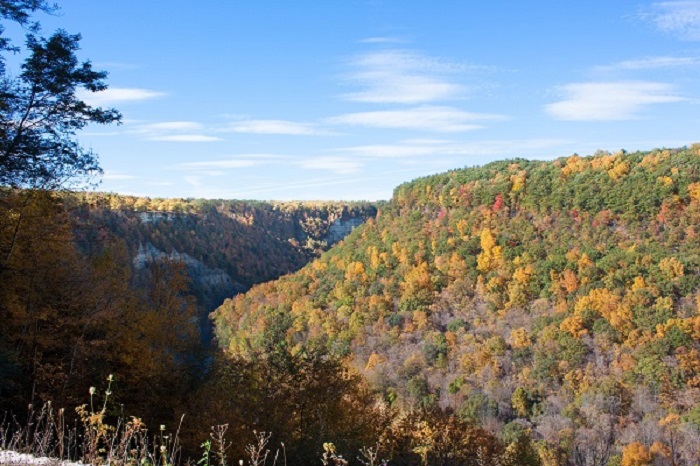 The weather forecast for Thanksgiving weekend was unbelievable, 25C and sunny! Maybe it's a usual thing for mid-October in California, but definitely not for us – Canadian folks. My mom was visiting from Montreal, the weather was great and we decided to take a trip to Letchworth State Park. The website stated that the Park is renowned as the "Grand Canyon of the East," and is one of the most scenically magnificent areas in the eastern U.S. So, of course, we were excited to see this beautiful place!
The drive was a breeze and after parking a car we had a picnic in a nice wooden area with tables and BBQs. Satisfied and happy off we went to discover the Park.
The park itself is huge - 14,350 acres along the Genesee River and has three major waterfalls: Lower, Middle and Upper Genesee Falls, one of which is 107 feet high.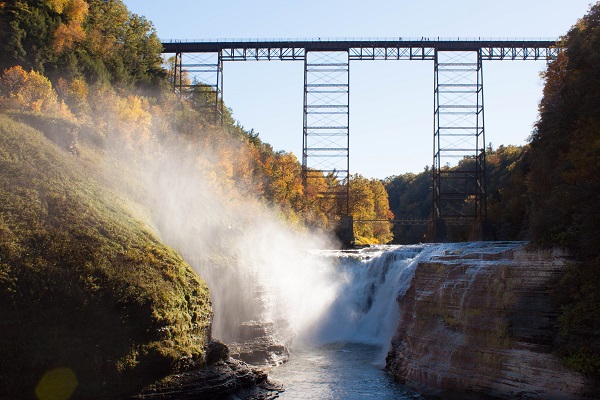 The cliffs, created by the river's path over thousands of years, almost 600 feet. It has different kinds of accommodations, like cabins, guest rooms, and camping sites. If you want to spend in the park a couple of days, there are plenty of activities from swimming and fishing to hiking and canoeing.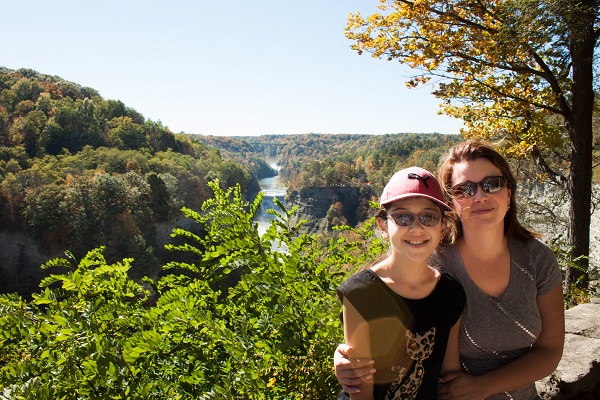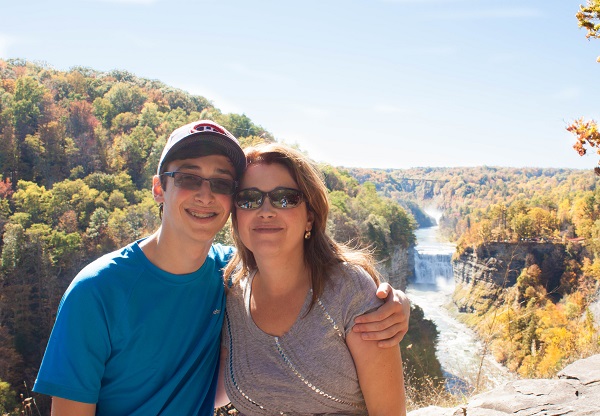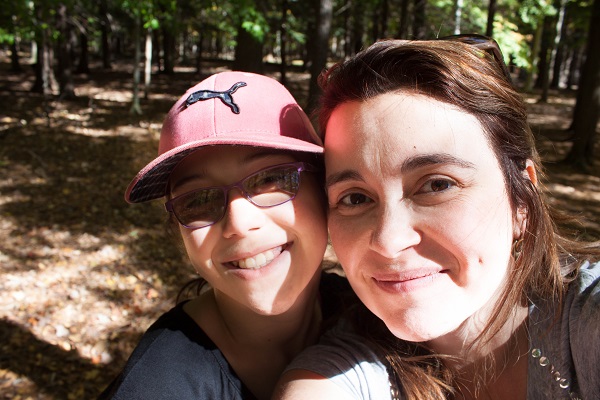 But as the one day visitors, we think, we had enough time to enjoy the Park. We chose to hike the 7 miles Gorge Trail. This popular trail travels parallel to the main park road and passes many scenic overlooks including Inspiration Point and all three waterfalls.
The views from the cliffs were magnificent and I guess, it's true what I read – the Park is the most beautiful this time of the year. We spent half the day hiking, taking pictures, laughing, and just enjoying time together as a family in this perfect setting! And even if you get tired, it's OK, especially if you have a Big Brother who adores you :)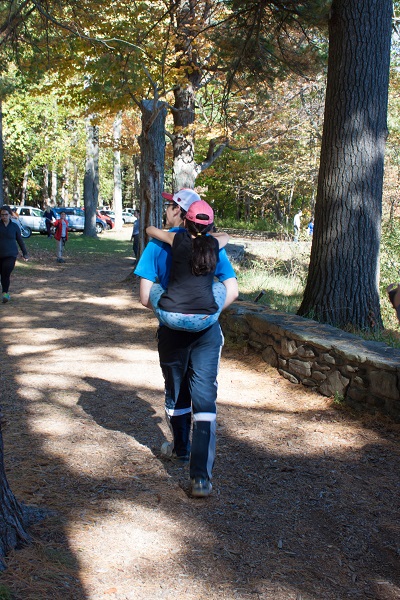 If you are not too far from the Letchworth State Park you should definitely come to visit, even if it's only for a day.