It's May! One of my favorite months. I find that in May, nature finally is waking up and starting to bloom. I like flowers, summer and the sun, I
just feel different - I feel alive when spring arrives, the snow is gone and I can finally stash my winter clothes far away and forget about
them until late October. Whew!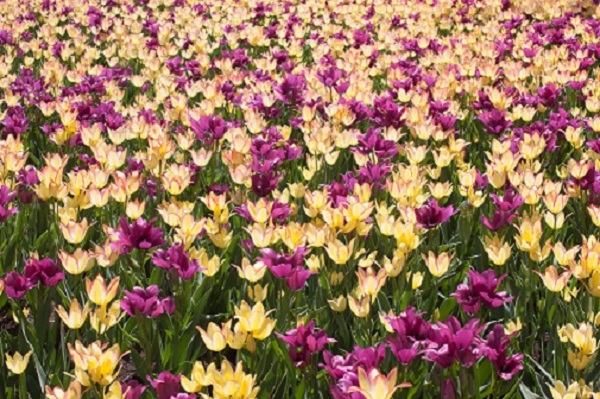 I also like May because it's my daughter's birthday month! When she was little and asked when her birthday will be, I told her: "Your birthday will come when
the flowers start to bloom, in May, together with the first beautiful tulips". See, at the time my baby girl was born, we lived in Ottawa. It's a
beautiful and very special city. First of all, it's the Canadian Capital with its grand Parliament Complex. Second, as I mentioned, my daughter
was born there, so it forever has a special place in my heart, and lastly, Ottawa is home to the most beautiful Tulip festival! When spring has finally
come and every city in Canada wakes up and slowly shakes off the winter, this city wakes up with an explosion of colors! BAM! Thousands and
thousands of tulips announce the arrival of a long awaited and well deserved Spring.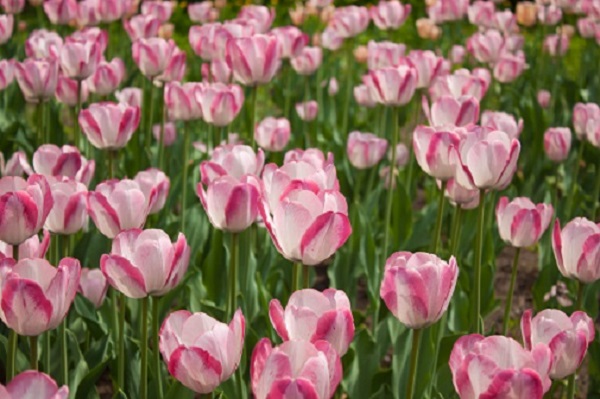 The history of the Ottawa festival is no less beautiful than the flowers themselves and this year we celebrate 70 years of Tulip Legacy. During the
Nazi occupation, the Dutch Royal Family escaped to UK and later to Canada, where Princess Juliana and her daughters Princess Beatrix and Princess Irene
safely lived in Ottawa. In January 1943 Princess Juliana gave birth to Princess Margriet at the Ottawa Civic Hospital (the same one where my
daughter was born). After the war, upon their return to Netherlands in May 1945, Princess Juliana sent 100,000 tulip bulbs to Canada as a token of
gratitude and friendship. Juliana, who became Queen of the Netherlands in 1948, continued to send a gift of thousands of tulip bulbs to Canada each
year during her reign, up until 1980. Canadians and tourists as one were thrilled with the beautiful tulips and in 1953 Canadian Tulip Festival in
Nation's Capital was born. Today, over 1 million bulbs bloom throughout the Tulip Route and our festival ranked the world's largest Tulip festival!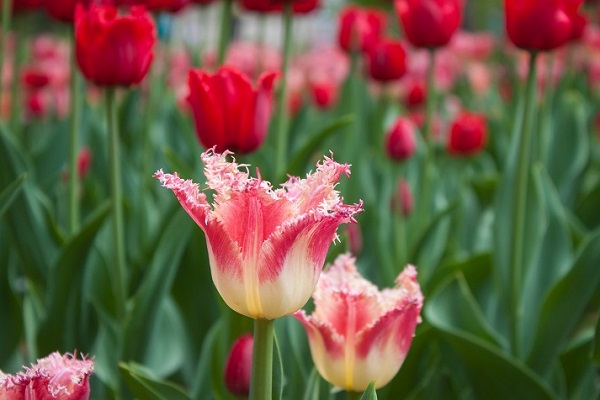 And to explain how much I love tulips I should mention that in April 2002, shortly before my Immigration to Canada, I traveled to Keukenhof Tulip Festival in Netherlands, just to see the ocean of different shades of yellow, red, purple and pink most perfect flowers. It is truly spectacular! So two hours' trip from Montreal is a very small sacrifice to see this beauty. The festival takes place in May and lasts for 10 days, with lots of activities for the whole family, concerts, and fireworks. You don't have to buy tickets to see the flowers and you can visit the sites during the first three weeks of May. For the full list of activities and general information please visit the official festival site.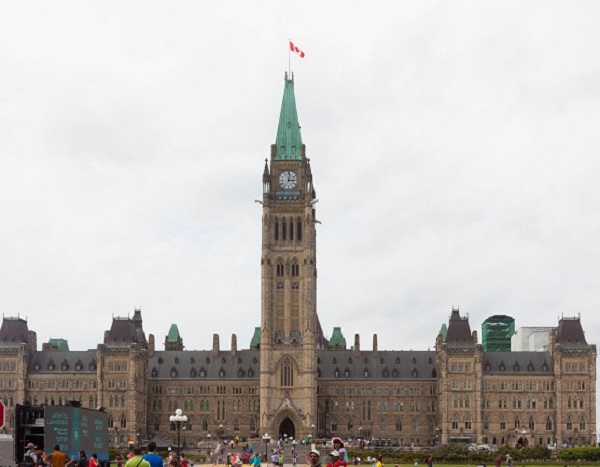 We had such a nice time visiting Ottawa and enjoying the tulips. The weather was glorious, the food was good, and the flowers...well, I think I was clear enough about my Tulip admiration.